«Distancing ourselves physically but not emotionally»: Minnesota Orchestra, March 2020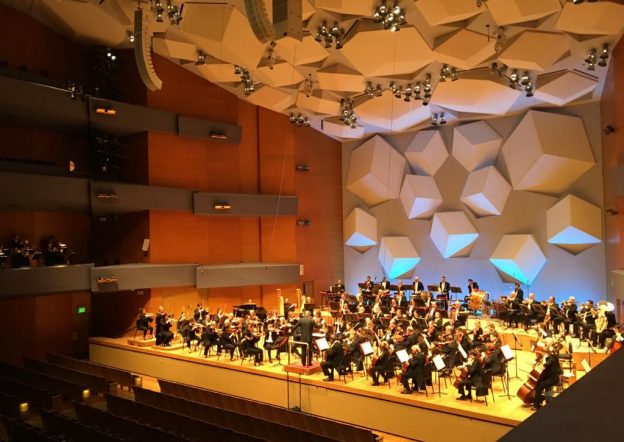 «What a wonderful experience for us out in radio-land, social distancing ourselves physically but not emotionally. Many, many thousands of listeners tuned in throughout the 46 broadcast stations in the MPR network. Thank you so, so much Minnesota Orchestra, for letting us hear you play, even though the concert had been canceled. Wow! We deeply appreciate it. You are wonderful musicians and the finest humans.»
Marzo de 2020
Last week the Minnesota Orchestra took the difficult decision to cancel forthcoming performances with immediate effect, as a preventative measure against the spread of coronavirus (COVID-19). We had enjoyed a wonderful week of rehearsals of Shostakovich's Seventh Symphony and Rachmaninoff's Second Piano Concerto with the superb Kirill Gerstein. The concert on Friday 13 March went ahead without public, for the live radio broadcast on Classical MPR. We wore concert dress, an excellent decision taken by the orchestra, as it helped us focus under unprecedented circumstances, and the concert was an incredibly moving experience for us all.
I would like to sincerely thank each and every member of the Minnesota Orchestra and Kirill Gerstein, not only for their willingness to go ahead with the broadcast, but also for the exceptional level of the concert, an experience I will never forget. We were all touched by the many messages on social media from the public who were listening live, and I think the words of Warren Park who kindly wrote to the Star Tribune express it much better than I do:
«What a wonderful experience for us out in radio-land, social distancing ourselves physically but not emotionally. Many, many thousands of listeners tuned in throughout the 46 broadcast stations in the MPR network. Thank you so, so much Minnesota Orchestra, for letting us hear you play, even though the concert had been canceled. Wow! We deeply appreciate it. You are wonderful musicians and the finest humans.»
Thank you, Mr Park, we will play for you in person before too long.